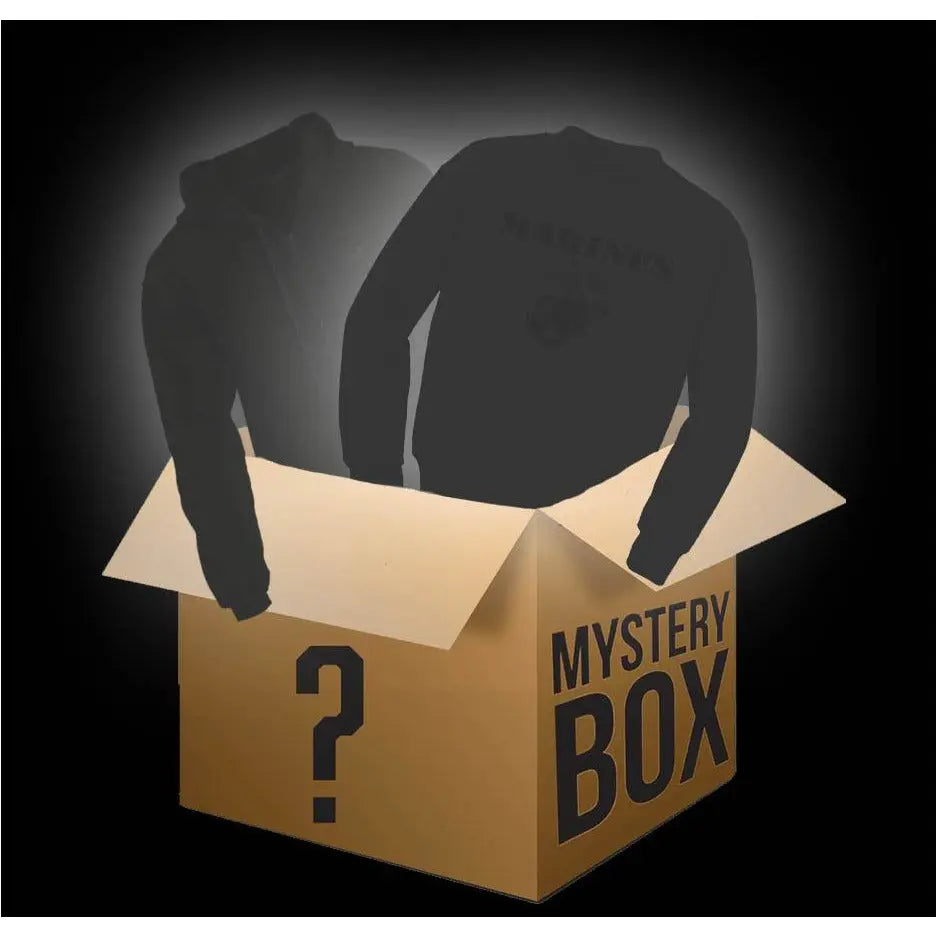 Mystery Sweatshirt or Hoodie Box
DESCRIPTION:

*Items in mystery boxes are not returnable, or refundable. NO EXCEPTIONS!*
ITEM CAN BE EITHER A SWEATSHIRT, HOODIE or ZIP HOODIE!

ITEM CAN BE EITHER SCREEN PRINTED OR EMBROIDERED!

ALL ITEMS WILL HAVE A MSRP OF $32 OR HIGHER! 
Everyone loves a surprise right? Treat yourself to the gift of suspense and wonder with this magical, mysterious box of... well, mysteries! Don't worry, though, as all military apparel items will be first quality, so you won't find holes or other flaws on the Marine Corps merchandise. 
*IF THEY DON'T FIT THEY ARE STILL YOURS, NO RETURNS OR EXCHANGES*